ActivateMR draws on data from your projects and tasks to curate findings in an agile way that places insight at the heart of decision-making.
ActivateMR can be accessed via: Back Room > Analysis Tools > ActivateMR
The first page you see is the main ActivateMR page that lists all the boards that have been previously created:

From here you can see the boards that have been created, including:
Title of the board
The date the board was created
The number of tiles created within the board
Through the actions drop-down, you can also manage permissions and delete the analysis: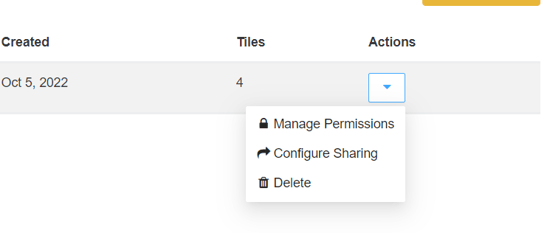 When you select 'manage permissions' you will see the pop-up below: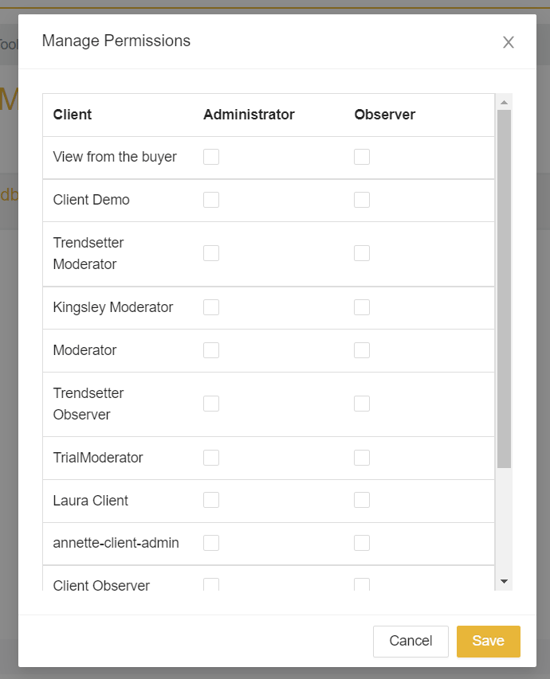 For an observer of the board, you don't need any further access to the content that you are pulling through into ActivateMR, as it's assumed that by giving the client account observer rights for the analysis, you're ok to give them rights to see the survey questions and results via the board (this also includes anyone viewing the board from the share link). However, that won't give them rights to view it on the individual pages of the tools (e.g., NumbersMR/VideoMR), if they don't already have those rights.
Administrators
Administrators can add & edit the boards
Any interaction where you need to pull through content (e.g., videos/graphs), you must have admin rights over that content
Observers
Observers can only view the content of the board, they cannot amend or edit the tiles
Observers can leave comments on the tiles/overall boards if you have these features switched on
Viewers (access to the board via share link)
Viewers can only view the content of the board, they cannot amend or edit tiles
Viewers can read comments left on the board but cannot leave comments (unless they have an account on the InsightHub which they use to log-in and contribute)
Creating a Board
To create a new ActivateMR board, click on the 'Create Board' button in the top right of the main ActivateMR page. Give your board a title and optionally you can also add a sub-title. Click save to begin.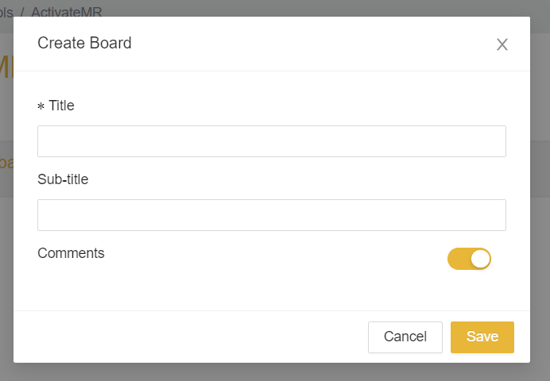 Once you have created a board, you can start populating it with tiles. You can find instructions on how to populate your board here