ActivateMR boards curate data from research you have run across InsightHub to display interesting findings and create discussion points.
ActivateMR can be accessed via: Back Room > Analysis Tools > ActivateMR
Once you have created your board, you will be taken to a blank page where you can begin adding tiles.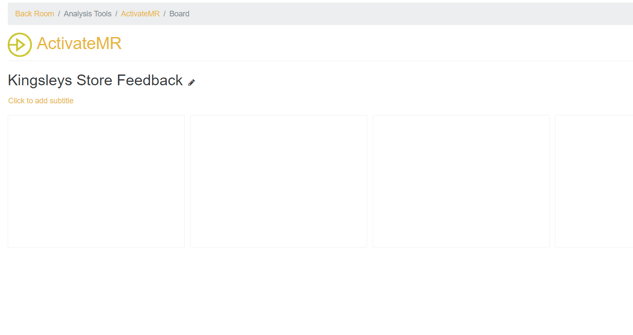 By default, there are 4 tiles across the top of the board, click into the + button in the middle of a tile to add your content. As you add tiles, the option to add an extra row will appear automatically.
Tile types you can create are:
VideoMR
NumbersMR
Text
Image

Once you have content in the tile, you have the following options:
Edit the content - by clicking into the middle of the tile
Add/edit the title – using the pen icon in the top left of the tile, VideoMR and NumbersMR tables will automatically pull through the title for you
Move the tile – using the 4 arrows icon in the top right of the tile
Leave a comment – using the speech bubble icon in the top right of the tile
Delete the tile – using the cog icon in the top right of the tile
Resize the tile – using the arrow in the bottom right of the tile
Comments – using the cog icon, you can use the slider to switch commenting on and off for that tile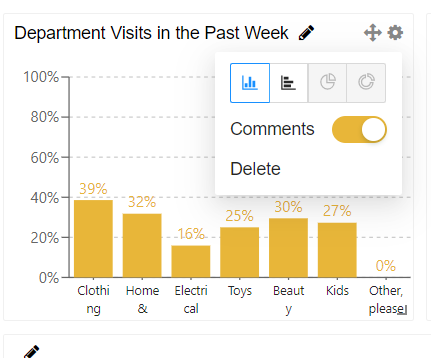 New tiles will appear underneath the ones you have populated so that you can fill your board with your required content. Content can be pulled from various sources and projects to create your board.