What is ActivateMR?
ActivateMR is new breed of collaborative insight technology, designed for the age of agile decision-making.
ActivateMR allows you to curate data you have collected within InsightHub, from various different tools and projects, and display it in one board. Once you have built your board, you can create a link to share this with colleagues and stakeholders. Further options to drive discussion can also be added to this.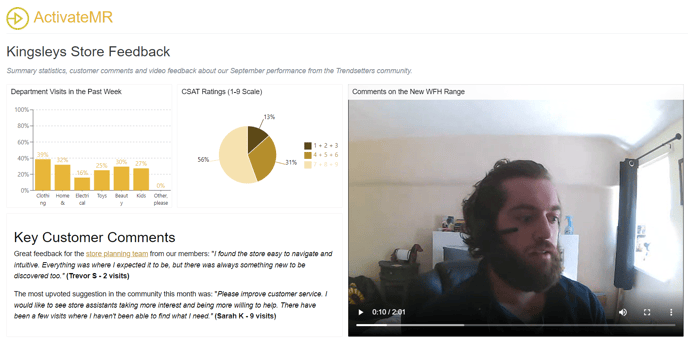 Our comments function allows live, real-time discussion about the board and individual tiles between researchers and stakeholders from other departments. All you need is an InsightHub account to get involved.
You can access ActivateMR by following these steps:
Go to the Back Room > Analysis Tools > ActivateMR
From here you can click the 'Create Board' button in the top right of the page to start building. You can also view any boards that have already been made here.
Boards can be shared via an open link with colleagues, clients and stakeholders. Any stakeholder can view the board and comments via an open access link. Stakeholders with an InsightHub account can leave comments and engage in real-time conversations.