There are just five steps to creating a new Open Poll task that can be completed in a matter of minutes.
To add a new open poll, click 'Add Open Poll' from the main open poll page.
Create the open poll
Set your question (up to a maximum of 100 characters) and your admin rights: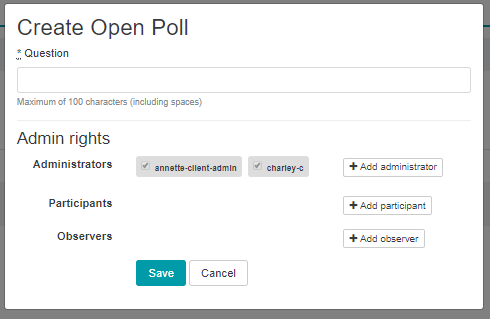 Then complete the rest of the set up details including, the maximum character length for answers from users (the default is 140 characters, this includes spaces), whether you want responses to be visible on a page from the widget (use second page), whether you want the automatic word cloud to generate (include key words) and whether you want the automatic email notification to go out about the open poll (send notifications):

Sample
When setting the open poll up, on the 'Sample' tab, you can either select from a list of existing consumer groups, or create a new consumer group: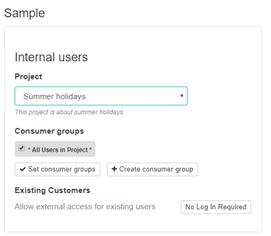 If you opt to create a new consumer group on this page, you will get a pop-up which contains a mini select sample page. You can then follow the exact same process to create your new group as you would on the main select sample page.
Scheduling
Then you need to confirm when you want your open poll to run:

Widget set up
To set the open poll widget up on the homepage, this is done via Backroom > projects > (select the project that you want to run the open poll within, e.g. 'Default' > then click on the 'layouts' tab). Go to the 'Project Page' sub tab and select the 'Open poll' type widget from the drop down menu. Then, complete the necessary fields for the widget set up (see the widgets section for more information on this) so that it displays on the homepage. The key bits of the open poll widget set up are making sure you select the open poll you want to show, and also whether you want to users to be able to see previous responses before they submit their own: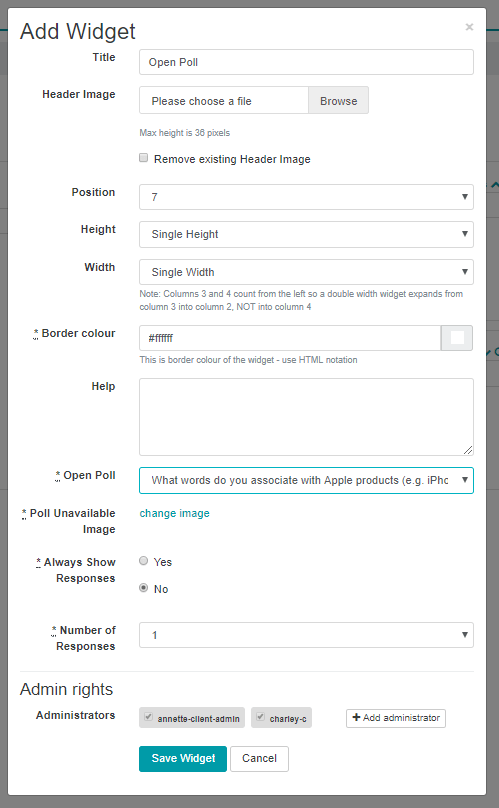 Invite
Once your open poll is live and the widget is added to the homepage you can then send out the invites to it.