How to set up Forum threads
Topics can hold multiple threads, each of which is a space for participants to hold peer-to-peer conversations.
The following video shows the steps involved in setting up new forum threads. Alternatively, a written explanation along with screenshots can be found below.
Once your forum topic is set up, you can add your threads. You do this through the user facing forum page (which can be accessed via the main navigation bar) and then the topic you want to add your thread to:

Simply, click 'Click to add a new thread':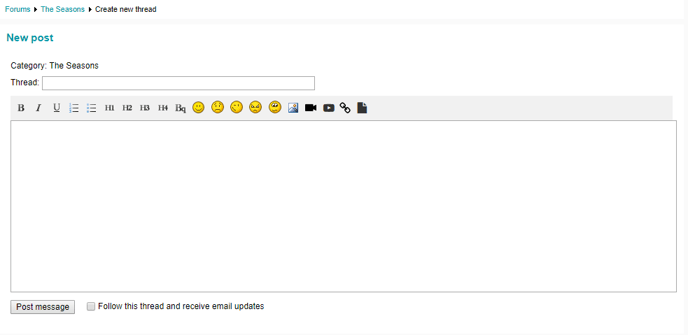 Give your thread a title, and then post the main thread text into the main text window. You can add image files, videos files, embed YouTube videos, PDF files and links to different web pages as well as adding formatting to your text.
If you want to receive an email notification whenever someone posts to the thread, you just need to tick the option to follow the thread.