How to create and manage consumer groups
An overview of creating consumer groups, editing existing groups and controlling membership
The following video walks through the basic steps of setting up consumer groups within the platform. Alternatively a written walkthrough continues below.
Through Back room > Database > Consumer Groups you are able to view all the existing consumer groups set up on your platform and also create new ones ready to populate via the Select Sample page.

Existing consumer groups
For your existing consumer groups you are able to:
Edit the name/description ()
View the users within the group ()
Remove the group (from the 'actions' drop-down)
Download a CSV file of all users within the group (from the 'actions' drop down)
Adding new consumer groups
To create a new empty consumer group, click '+ Add Consumer Group' shown in the image above, give your new group a name and meaningful description in the pop-up box (shown below):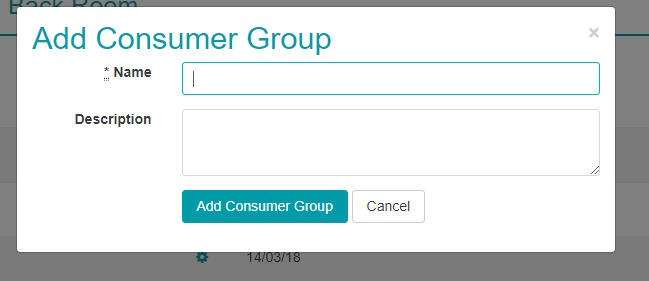 Once you have created the group, you then need to go and populate the group via the select sample page.