How to analyse SurveyMR data with result tables
Result tables offer a simple way to analyse quantitative data from SurveyMR within the InsightHub platform.
You can find the results icon (

) shown for all live and closed surveys. When you click on the icon, you will get a pop-up which lists the question name, the question type and the number of people who have answered that question.
Simply select to run tables for the questions you are interested in, for scale and ranking questions you can select to show the mean as well as the count and percentages and select 'Create Selected Tables':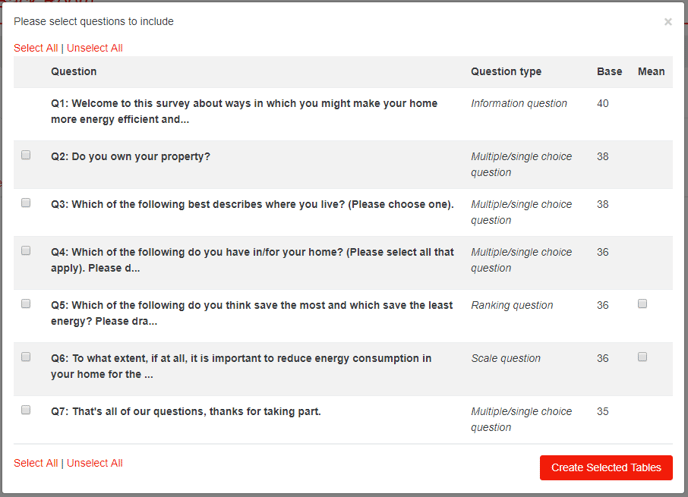 On the page showing the tables, you have the option to then Download the tables to excel.