How to prompt on DiaryMR tasks
Diary tasks still require active moderation; prompting participants helps draw out more detail.
Clicking on the responses icon (

) from the task tab takes you to a tab where you can see all responses to the task:

From this page you can filter the entries you see based on those with photos/videos, dates entries have been added plus consumer group and user field filters.
For each complete task entry you can see:
When the task was completed
How many comments the task has
Whether the task entry has photos/videos included
View the task entry () - can then add comments/prompts
Delete the task entry ()
Viewing a task entry
When viewing a task entry you see each question in turn, the response to that question and any photos/videos added to it: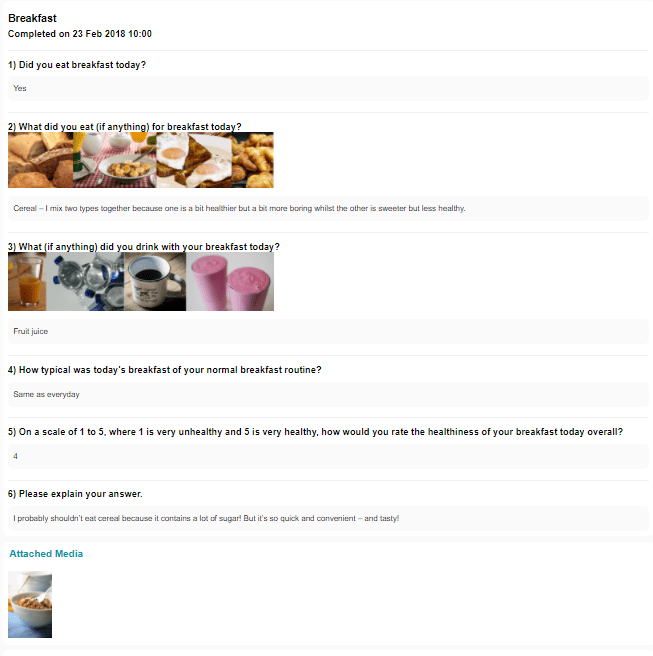 Any comments added to the task entry already will show underneath.
Prompting on a task entry
If you want to add a comment or prompt on a task entry, simply scroll to the end of the completed view and in the 'Add a comment' box type your question/prompt:

If you tick the 'Email this user to alert to reply' the user will receive an email notification about your comment; if they reply to the comment you will also receive a notification email.