While blogs facilitate peer-to-peer engagement, it is also encouraged for admins to write posts & interact with members.
If accessing blogs via the link in the navigation bar you see the blogs as a user would.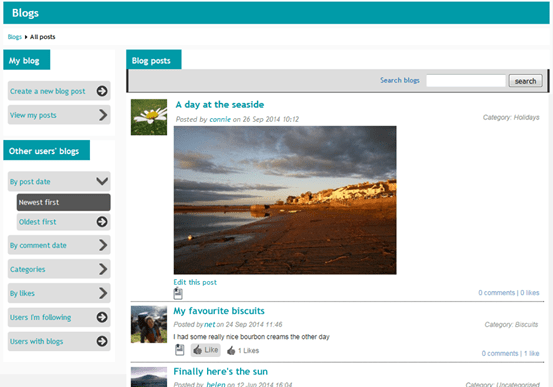 From here you can:
Read and respond to blogs from users
Start a new blog ('Create a new blog post')
You can view and filter other user's blogs using the tabs under 'Other users' blogs' – this allows you to view blogs by:
Post date (newest or oldest first)
By comment date
By categories
By likes
By users you are following
By users with blogs
You can also search the blogs by typing into the search box then clicking submit – you can search for a keyword or for a user's screen name
Blog posts
Within an individual blog you have some moderation controls shown at the top of the blog. You can: download a blog(

), mark a blog as read (

), make a blog private (

) or delete a blog(

).
Should you need to re-categorise a blog, you can do so from this page (

).
You can reply to a blog post (using the main comment box), contact the user (

) or add a private reply to a blog (

). Users can also report posts (

) that they find abusive - this will send an email to the system administrator.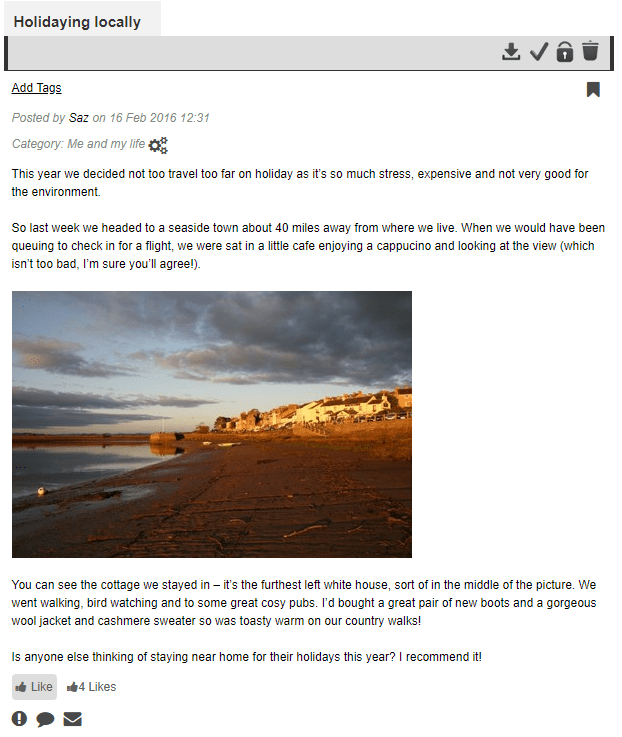 Blog comments
For each comment added to a blog you can, reply publicly to the comment (

), reply privately to the comment (

), contact the user (

) or delete the comment (

). Users can publicly reply to comments but they aren't able to privately reply.