Surveys can be built directly in the SurveyMR tool or by importing questions from a word document.
To add a new survey click on the 'Add Survey' button on the right of the main survey page, give your survey a title and then add any admin rights as needed: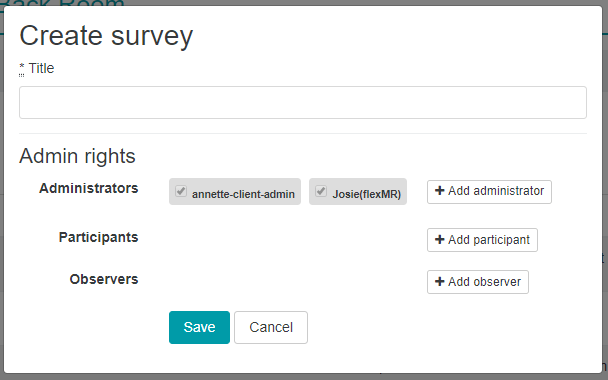 Should you want to re-run a survey you have run previously, rather than programming the whole survey again, you can instead duplicate the survey.
Once you have your survey space created, you then have to add your survey questions. This can either be done manually, adding one at a time, or imported via a docx:

Importing questions from a docx
If using the docx import option, you will need to format your survey questions in a particular style to successfully import them. You simply need to browse to this file and upload the questions, you will then see a page which shows the status of each question and whether it was imported successfully: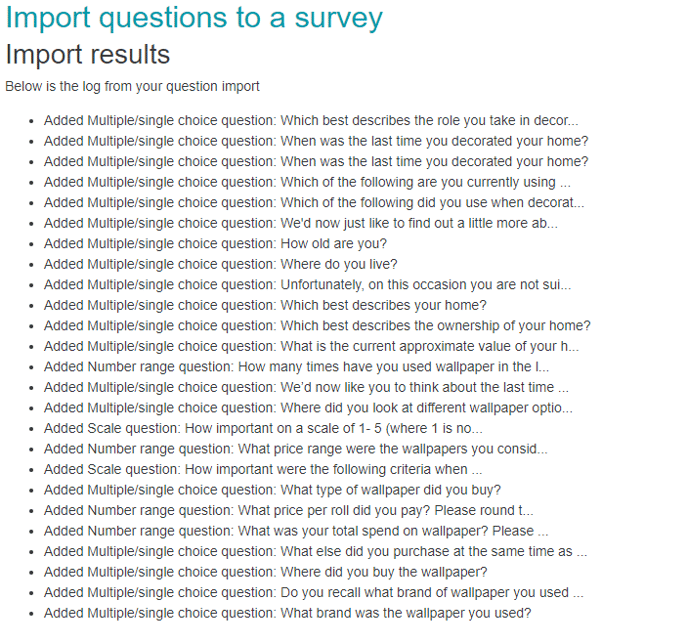 Adding questions manually
If you would rather add your questions one at a time, you can do so using the question type drop down and selecting the type of question you want to add (even if you have imported questions from a word document, you can add additional questions in manually):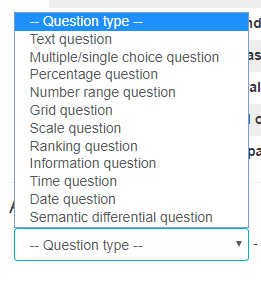 Building your survey
Once you have added all your questions, either manually or via the word import, you will be able to see all of them listed, from there you can complete the build of your questions.
You can then go through editing (

) your survey questions, in particular:

Checking question text
Checking answer options
Adding required answers and number of required answers
Updating minimum and maximum answers
Adding custom answers (for 'Other - please specify' type scenarios)
Adding images for any answer options

You will also need to add question features and routing () to your survey questions (as necessary)
Using the arrow icons () you can adjust the order of your questions within the survey
Should you need to duplicate a particular question, you can do so using the duplicate icon ()
Individual questions can be removed using the recycle bin icon () - please note this is a permanent removal of the question and cannot be undone
You can also add media to your questions ()
You can also preview your questions (), on both desktop and mobile, to see how they will appear to participants
Survey end messages
For surveys that run to respondents within the platform and people have to login to complete, you will also need to set up the end messages that are shown to respondents at the end of the survey (either when they have completed it, or when they are routed out early). These are set through the link at the top of the survey question list page 'Edit end pages'. The 'not qualified' and 'over quota' messages have a default which will always show if you do not update these, the completed message is blank by default so unless you add a message they will be redirected to the platform homepage at the end of the survey: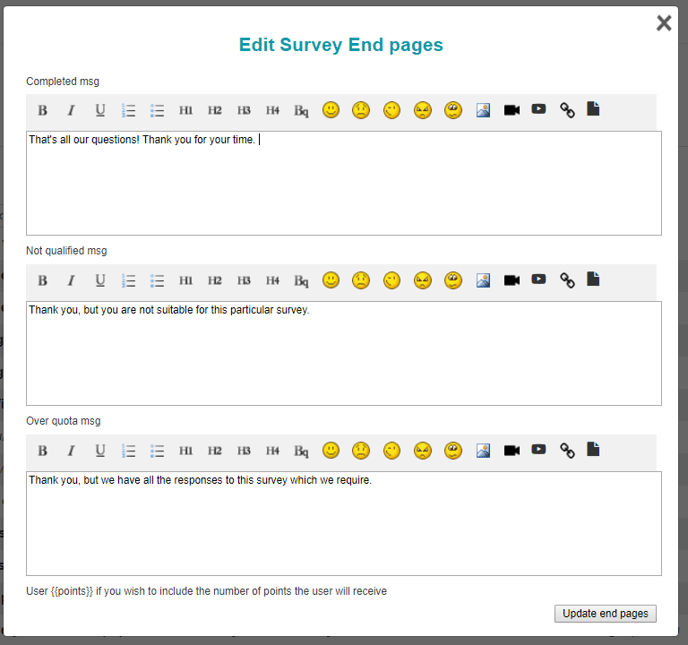 If you are running an open link survey (i.e. one to people who don't have accounts on the platform), you will need to set the end messages up when you set up the open link completed actions.
Next steps
Once you have added all your questions and routing, you then need to test your survey and then make any corrections to the survey.
Once you are happy with the survey you can then move to on to putting the survey live by clicking 'Save and continue'. If you have programmed your survey but don't want to put it live just yet, press 'Save and return to survey list'.